Running Time: 32 minutes
Written, Directed, and Produced by: Allen Wolf
Production Company: Morning Star Pictures
Starring: Michael Anthony Walker • Michael Walker • Cheryl Gaskin
Logline:
The inspiring true story of a Harvard graduate who leaves a privileged life to move to Harlem to help the homeless.
Based on the life of Joe Holland, the former Commissioner of Housing for New York State.
Synopsis:
Set in the 1980s, Harlem Grace follows the real-life story of Joe Holland, a Harvard Law School graduate who moves to Harlem with friends to try to have a positive impact on the community. He befriends a homeless man named Harvey and, despite objections from his friend, invites him to his home for lunch. Harvey reveals that he struggles with a drug addiction and has been separated from his wife and daughter. Joe tries to help him, but it all goes wrong. Suddenly aware of the immense issues facing the homeless, Joe decides he will help and has to overcome vast obstacles along the way.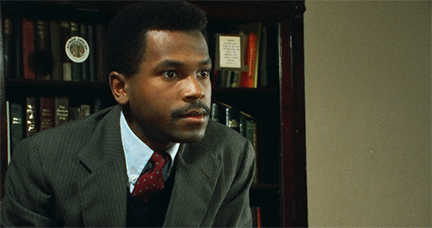 Michael Anthony Walker – Joe
Harlem Grace marked Michael Walker's first film, after which he appeared in various shorts and the TV show "The Secret Life of Amy Bensen." He attended Stella Adler's Conservatory and performed in off-off Broadway shows. To prepare for his role, Walker met Holland to study his personality. During filming, he learned from homeless men at the actual shelter, realizing they require more than basic necessities – they need someone to believe in them while teaching them valuable life lessons.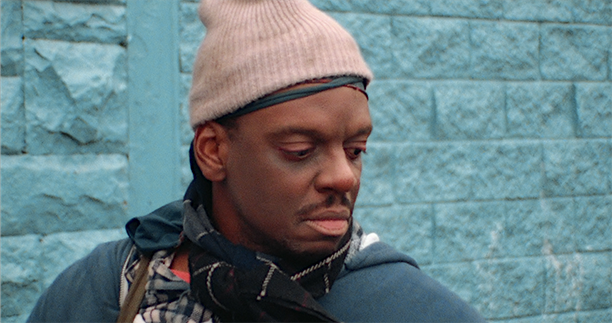 Michael Broughton – Harvey
Michael is a multi-talented actor, stuntman, and stunt coordinator who has worked in numerous films including Shaft, Prince of Central Park, and Law and Order: SVU. Originally from Queens, New York, he trained with Harry Poe, a respected acting teacher. Michael's first stage appearance at the Apollo Theater in "The Third Rhythm" earned him an Audelco Award nomination. His portrayal of Harvey provided him with insight into the discrimination experienced by the homeless and expanded his acting abilities through learning from individuals who had overcome drug addiction.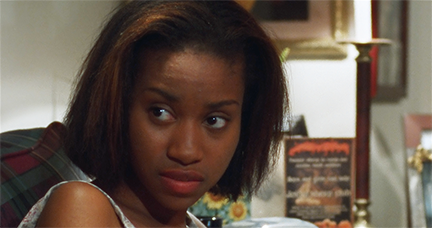 Originally from England, Cheryl moved to the US during high school. She studied acting at Columbia University and has been involved in many stage and film productions in New York. Heryl has worked at various theatres and her experience at Harlem Grace made her aware of the struggles faced by the homeless. She believes that meeting people like Harvey helps to humanize and comprehend the issue of homelessness.
The Filmmaker
Allen Wolf – Writer, Director, Producer
Allen Wolf is a novelist and filmmaker who has received multiple accolades for his work. He is also the host of the popular film interview podcast, Navigating Hollywood. His debut novel, The Sound of Violet, won several prestigious awards, including two Book of the Year honors.
In addition to his success as a novelist, Wolf wrote, directed, and produced the film adaptation of The Sound of Violet, which opened in theaters and garnered numerous festival awards. He also wrote and helmed the thriller In My Sleep, which was also theatrically distributed and won multiple film festivals. Allen Wolf is a graduate of New York University's film school where he first filmed the footage for Harlem Grace and he values his family, traveling, hearing people's stories, and indulging in his love for chocolate.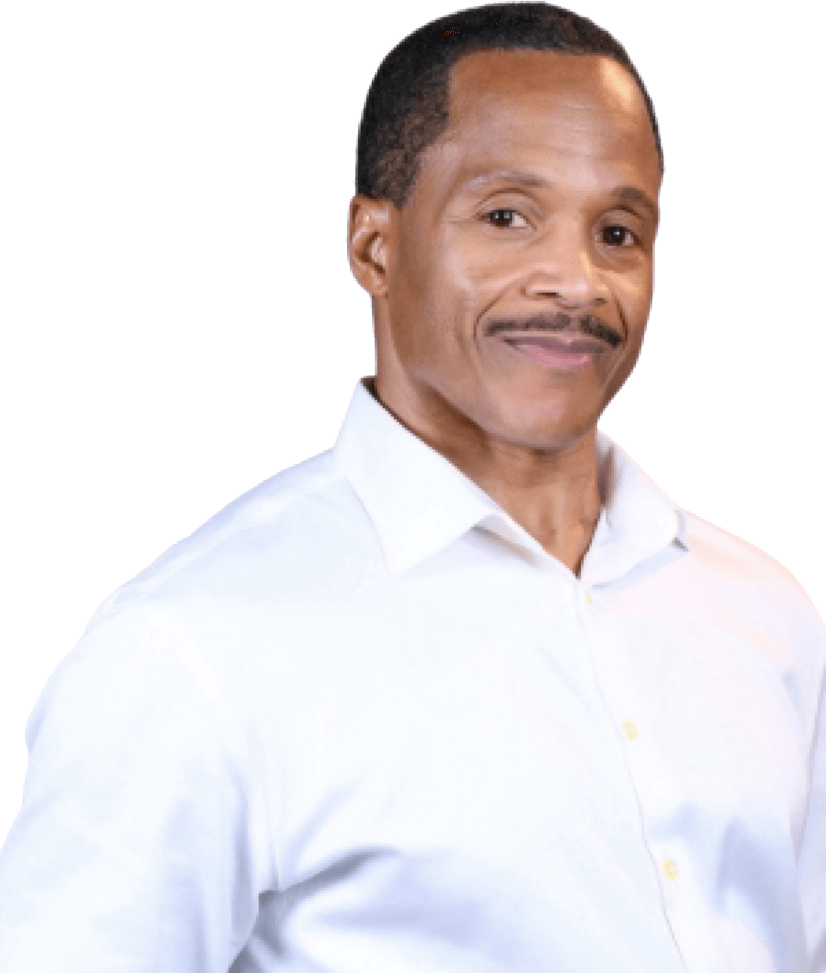 Joseph Holland is a multifaceted individual with a diverse range of accomplishments and experiences. From being an author, attorney, speaker, entrepreneur, and ordained minister to his outreach programs for the homeless and disadvantaged, Holland has dedicated his life to making a difference. Despite having opportunities in corporate America, he chose to move to Harlem during the height of the city's blight.
His career journey has seen him transition from law to empowering the homeless, running businesses, writing plays and books, serving in politics, and building housing. Holland has also served as the Commissioner of Housing of New York State, vice-president of the Harlem Business Alliance, and co-founder of the Beth Hark Christian Counseling Center.
His writings include inspirational self-help books, a spiritual memoir, and successful stage plays. He has also created a motivational video series. With an impressive educational background, including being an Ivy League scholar and an All-American football player at Cornell University, as well as graduating from Harvard Law School, Holland's commitment to making a positive impact continues to drive his accomplishments.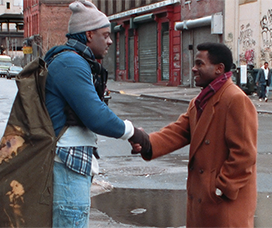 I originally filmed the footage from this movie in the mid-1990s while I was a film student at New York University but recently realized how relevant the story could be for us today as our country deals with racial tensions and a homeless crisis. So, I embarked on a process to restore the film to bring it to a new audience.
I won a grant to digitize and repair the footage, and soon after had the original 16mm film scanned into high definition. It took meticulous efforts to restore the negatives as many were badly damaged or worn out from being in storage for nearly thirty years.
This painstaking process sometimes involved fixing scenes frame by frame. Once the scenes had been recolored and restored, I re-edited a few scenes and added additional footage. We rescored the film with new music, remastered the sound, and I updated the information in the final moments of the film.
I am thrilled that a new audience can now experience Joe's story, which continues to be relevant and inspiring.
Q&A with Filmmaker Allen Wolf
Where did you get the idea to create a film about Joe Holland?
A friend of mine was the head of an organization that resources inner-city churches and organizations. We had lunch, and I asked him to tell me New York stories that he thought would make good films. He told me about Joe and connected us together. I interviewed Joe and thought his story would make a compelling film.
The sacrifice that he made of moving to Harlem from Harvard really touched me. Joe was a pioneer in many ways, creating programs for the homeless and building up that community. I used to volunteer with an inner-city organization where I was able to see the issues and challenges of the Black community. I was stunned by their painful stories, and it made me want to do something about it. In the 1980s, the richest guys on the block in Harlem were often the ones selling drugs. The people who did make it often used their success to flee their old neighborhoods. Nothing would change if that continued to happen. That's what inspired me about Joe. He was never originally from that neighborhood but decided to go there to make a difference.
How did you research and write Harlem Grace?
I began by interviewing Joe for many hours. He drove me around Harlem and showed me the spots where he met Harvey and other significant events occurred. I met all the people he worked with and spent some time with him at his house. I also walked through Harlem and got to know the layout of the neighborhood. Joe also gave me articles about himself that helped me in my research. One morning, I got up at 5:30 am to go up to Harlem and spent the day with the men at the homeless shelter. That experience inspired me in writing several different scenes. Another big inspiration for me was the book "Harlem Renaissance." I was fascinated by that time when Harlem was the center and creator of culture for the Black community. In the film I make references to that period. In the church scene, I recreated an Aaron Douglas painting that you see earlier in the film.
Was there anything challenging about the filming?
I have never been more stretched and challenged as I was in the making of this film. What made it especially challenging was filming in actual working locations–the homeless shelter, Joe's apartment, and the streets of Harlem. One day of shooting took place in front of a crack house. When we arrived at the crack house, the people inside departed, but there was an eerie feeling about the place, and empty crack vials littered the sidewalk. Otherwise, people of Harlem were cooperative and often helped us stop traffic or keep people from walking into scenes.
What were some experiences filming the movie?
The first day of filming, Michael Broughton, who portrays Harvey, was sitting near a garbage can getting ready for the next shot. The people who walked by dropped quarters into his empty coffee cup. When he walked onto 125th Street, he had on his makeup and wardrobe dressed as Harvey. He got stares and snarls from women while he said the men seemed more sympathetic. He noticed people intentionally walked around him. The funny thing is that they had no idea what we were doing and judged him for face value. That made us feel more for homeless people.
How closely was Joe Holland involved with the project?
Joe granted me the artistic freedom that I needed to be able to tell the story, and so I didn't approach Joe with the script until it was completed. I think the film is very personal to Joe because it involves so much of his real life. We filmed in his home, in his law office, even in his bedroom. The pictures you see on the walls are Joe's pictures. A few of the ties that the Joe character wears are Joe's, as well as a few other props and items in the film.
Images
These images are available for social media, blogs, media/press, or web mentions. Please attribute "Morning Star Pictures." To download, right click on the open image and save as.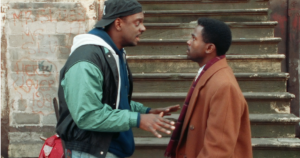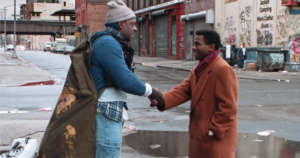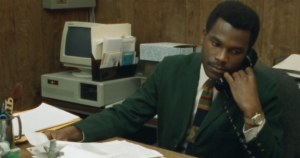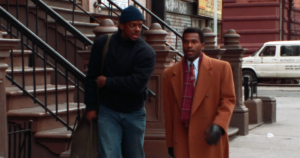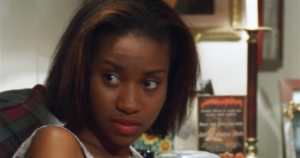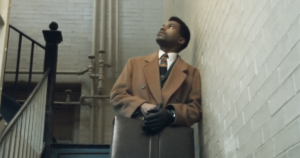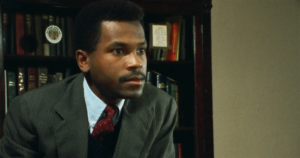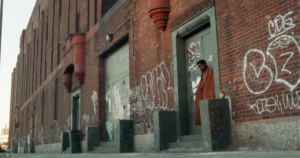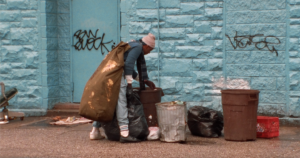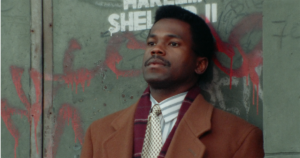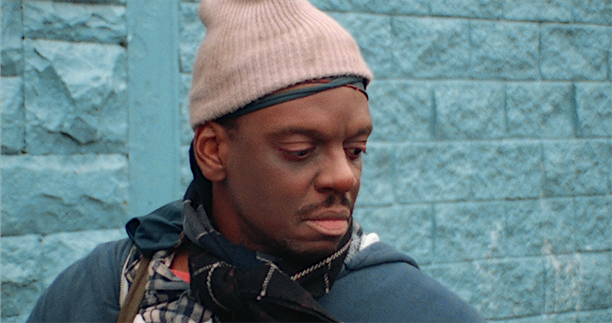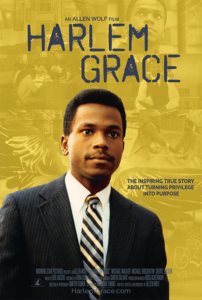 Trailer